I'm a fifth generation Indian-born entrepreneur. A chemical engineer by profession, I've 7+ years of core research experience and twice have closely escaped 'Permanent head Damage'–PhD. However all the fancy credentials didn't do much in not succeeding at my first startup. Lesson learned: never underestimate your own stupidity.
I love gadgets, processes and how things interact. I also love playing squash, badminton, and brainstorming new business ideas. Currently, I'm living and working on my second startup in Singapore.
For visual reference, this is how I look like-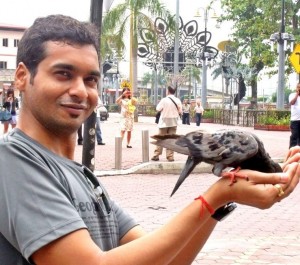 Products & how they're developed
Products & how they're manufactured
Business Design and Development
Engineering Design
MEMS, <a href="http://en.wikipedia.org/wiki/Microreactor">Microreactors</a> and Sensors
Embedded Systems.